Since Gutenberg became the new WordPress editor, we have been getting a lot of questions. Here are the answers to some of the most frequently asked questions about Gutenberg.
1. What happens to my older posts and pages? Can I still edit them?
Your old posts and pages are completely safe and unaffected by the Gutenberg Editor. You can still edit them, and Gutenberg will automatically open them in a block containing the classic editor.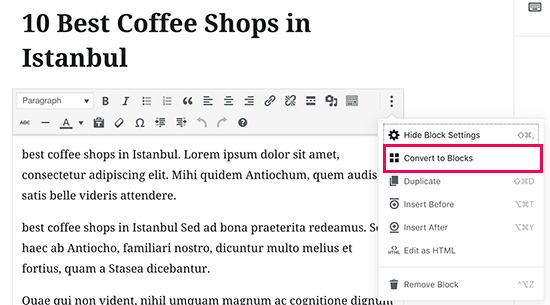 You can edit them inside the old editor, or you can convert older articles into blocks and use the new block editor.
2. Can I still keep using the old editor?
Yes, you can still keep using the old editor. Let us know and we will install the Classic Editor plugin. Upon activation, it will disable the block editor, and you will be able to continue using the classic editor.
3. How to learn more Gutenberg tips and tricks?
We will be publishing new articles and updating our Knowledge Base to help you master the new block editor.
Meanwhile, if you have any questions, feel free to reach out to us by leaving a comment or emailing us at the email address below.
---
Questions or suggestions? Contact: networksupport@artsopolis.com